Erwin von Arnim is a retainer to Count Wendelin von Benno Baumeister in the Helmut Kingdom. He is also Wend's best friend.
Erwin was Wend's first retainer and personal guard as they attended the Adventurer's Academy together. He is a skilled swordsman and adventurer serving within Wend's party.
Erwin has blond hair and blue eyes. In his initial appearance, he wears a suit of metal armor and carries on his person, a sword.
Earnest and trustworthy, Well always can trust on Erwin. He can be a bit stubborn as well as narrow-minded but all an all he's a good person.
Erwin is the fifth son of a noble family who owns a village with a populace of 500. His family's financial situation is similar to Wend's and as the family's 5th son he won't inherit their wealth. So to make his living, he plans on using his sword talent to pass the scholarship exam and become an adventure.
Sword Talent
Bow and Arrow Talent
Erwin considers Well his best friend as they both come from similar backgrounds and circumstances.
Fiancee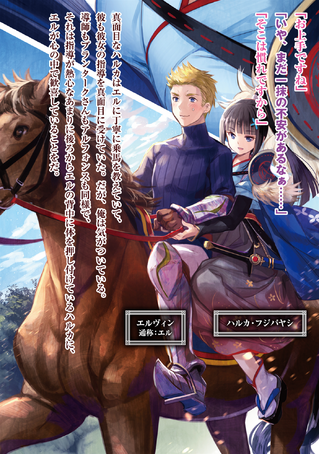 Community content is available under
CC-BY-SA
unless otherwise noted.